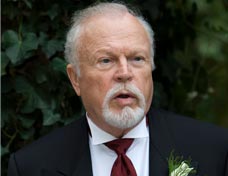 John Landgraf has been called a Renaissance man by many who know him. He has been a therapist, author, professor, musical director, hospital chaplain, public speaker, higher education administrator, convener of workshops and retreats. John believes counseling is a much an art as it is a science. He has counseled hundreds of individuals and couples regarding identity, lifestyle issues, and career development. He has taught at UC Berkeley, the Graduate Theological Union, Fuller Seminary and Central Seminary. His third book, Singling: A New Way to Live the Single Life, has enjoyed seven printings. He has been a people helper since his college days and a professional counselor for 40 years.
John soloed on piano at age 12 with the Detroit Symphony, at 14 he toured Europe performing, at 16 graduated from high school as valedictorian, at 21 from college ready to make his living as a musician. A decade later he received his M.Div. degree, and subsequently his Ph.D. in pastoral psychology. He has never stopped making music. He looks upon "retirement" as "reinvention." He believes that to move forward in newness of life, marriages need to reinvent themselves as much as individual people do.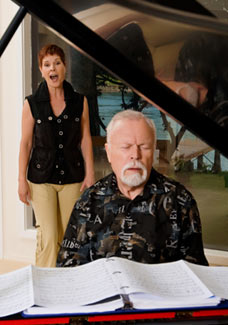 When they married in 2004, John and Laura Landgraf were already making music together, literally giving concerts across America. They have released two CD's together, Listen To Our Heart, and Grateful, where they freely explore the grace-full miracle of "Second Chances" as they sing to their six grandchildren and their three adult children and children-in-law as well as their "Velcro Kids," – the ones who showed up in their lives and 'stuck.'
Since 2008, John and Laura have worked together as a life and relationship coaching team, helping couples who want to make their marriages 'sing' in a richer, fuller, sweeter way – or, as the case may be, need to end a toxic relationship for their own sake and the sake of their children. They work – again, together as a team – with individuals who want to reinvent themselves for the 3rd/3rd of life. They occasionally, with carefully selected corporations, work with leadership teams to build cohesive strength.