Age-ing to Sage-ing Retreat
Embrace the "3rd / 3rd" of life! Find:
New passions
New Wisdom
New Relationships
New Discoveries
New Purpose
New Creativity
New Achievements
New Hopes
Honor your 'Inner Elder,' your 'Future Self!'
When does the "3rd/3rd" of your life begin? And what do you want to do with it? Should we 'think outside the box?' Or expand our quest even further, and think around the box, through the box, under the box… "To live a creative life, we must lose our fear of being wrong." (Joseph Chilton Pierce)
And what of the wisdom and freedom that comes with age? How can we embrace, with graceful enthusiasm, our 'elder years?' Deep inside each of us exists the Inner Elder, our future self.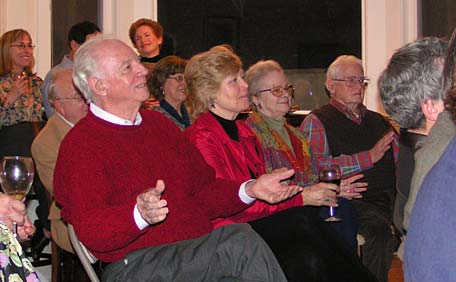 To live content with small means;
to seek elegance rather than luxury, and refinement rather than fashion;
to be worthy, not respectable, and wealthy, not rich,
to study hard, think quietly, talk gently, act frankly;
to listen to stars and birds, to babes and sages, with an open heart;
to bear all cheerfully, do all bravely, await occasions, hurry never.
To let the spiritual unbidden and unconscious, grow up through the common;
This is to be my symphony.
So may it be, my fellow travelers, so may it be."
William Henry Channing